On December 20-23, 2017, at the invitation of the Board of Investment of Pakistani Prime Minister Secretariat (BOI), Prof. Tao Yitao, vice secretary of the CPC Committee of SZU, secretary of the Discipline Inspection Commission of SZU, director of the CCSEZR - a key research institute of humanities and social sciences of the Ministry of Education of China, and president of the Belt and Road Research Institute (Shenzhen) for International Cooperation (BRRIIC) paid a visit to Islamabad, the capital of Pakistan, during which she attended the 2017 Pakistani Special Economic Zone (SEZ) Construction Seminar and delivered a keynote speech on the China-Pakistan Economic Corridor project and Pakistan SEZ construction. Prof. Tao and her party also visited the Islamabad Policy Research Institute (IPRI) and the National University of Sciences and Technology of Pakistan (NUST) where they held talks with relevant officials, experts and scholars, concluded a cooperation agreement and planned project coordiantion in support of promotion and implementation of the Belt and Road projects in Pakistan.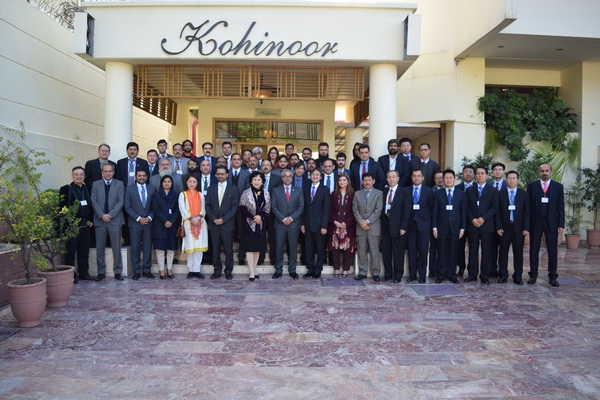 Members of BOI and Central Asia Regional Economic Cooperation (CAREC) Institute at the training seminar
At the seminar on December 21, Prof. Tao Yitao presented the dramatic changes witnessed by Shenzhen SEZ during the past forty years since the reform and opening-up in her keynote speech titled "The Historic Contribution of Shenzhen SEZ to China's Reform and Opening-up and Its Successful Experience". She pointed out that, the development of Shenzhen SEZ over the past 40 years offered plenty valuable thoughts and practices to China's transition. To conclude, Shenzhen SEZ has made four primary historic contributions to China's reform and opening-up: first, Shenzhen is the first SEZ to explore, demonstrate and implement the socialist market economy, which offers a basic system and ideological guarantee for China's reform and opening-up and institutional changes; second, the development and success of Shenzhen SEZ demonstrates the feasibility of the China's path which has helped China alleviate widespread poverty and gradually achieve common prosperity; third, daring to be the first, Shenzhen SEZ fuels a "new spirit" to the reform and opening-up with its pioneership; last, the success of Shenzhen SEZ proves the philosophical proposition that "free development of human is the main content and goal of social development". Over a hundred government officials, experts, scholars, entrepreneurs and people from all walks of life attended the seminar. The interactive session revealed the participants' eagerness to develop Pakistan's economy. Officials from Balochistan, Gilgit and Punjab consulted Prof. Tao about the institutional and culture factors essential for SEZ construction. She emphasized that SEZ construction should take into account local concepts, values and culture of Pakistan which were different from China's. The two countries should enhance mutual respect and trust to offer a solid basis for the Belt and Road and the China-Pakistan Economic Corridor projects and in so doing we can achieve the win-win goal of joint development and common prosperity. Among the attendees were experts and scholars from Malaysia, Denmark, etc. who had a heated discussion on SEZ construction and administration.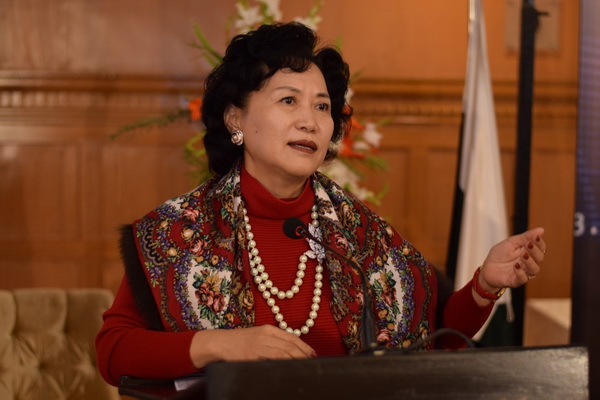 Prof. Tao Yitao delivers a speech in Islamabad.

After the seminar, Prof. Tao Yitao, on behalf of the CCSEZR and BRRIIC, signed an all-around cooperation agreement with IPRI and explored possible cooperation between SZU and Pakistan in joint research, visiting scholars program, data sharing and co-hosting of international conference with Mr. Inam-ul-Haq, a former foreign minister of Pakistan, Mr. Nasir Ali Shah Bukhari, founder of Pakistan-China Association of Commerce, Culture and Society, and experts from NUST.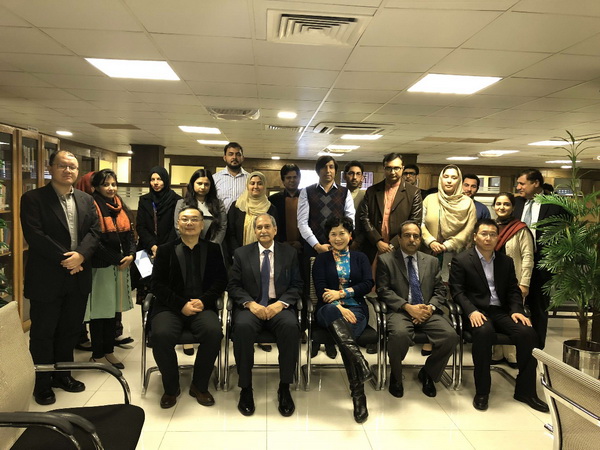 Group photo of Prof. Tao Yitao and her party and scholars from IPRI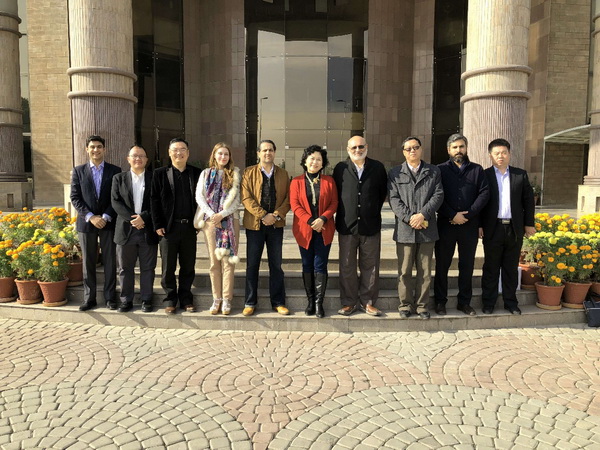 Group photo of Prof. Tao Yitao and her party and scholars from NUST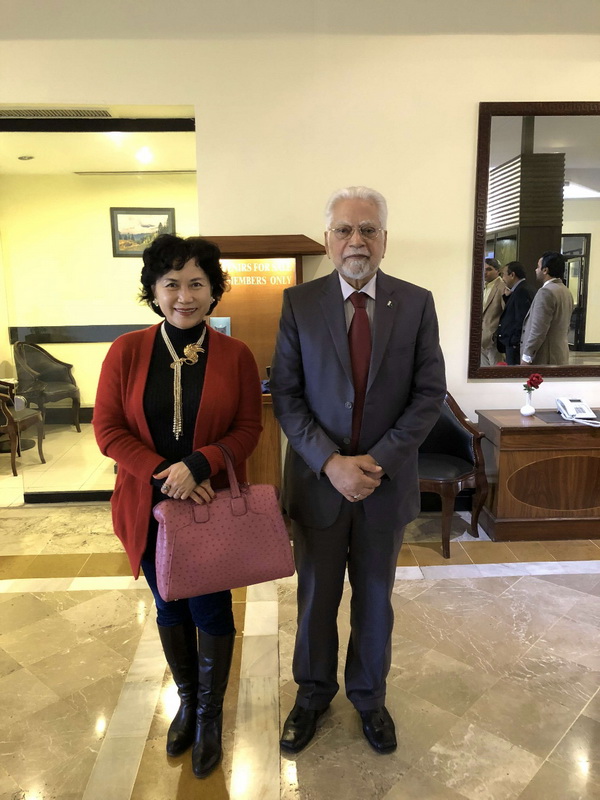 Photo of Prof. Tao Yitao and Mr. Inam-ul-Haq, former foreign minister of Pakistan