On March 31, 2021, Professor Yuan Yiming, Deputy Director of China Center for Special Economic Zone Research (CCSEZR), was invited to participate in a themed online training event initiated by Mekong Institute and organized by Shenzhen Foundation for International Exchange and Cooperation (SFIEC). Centering on the theme of "Regional Economic Integration and Free Trade Zone Development and Innovation", this event aims to provide online training for government officials of Mekong countries.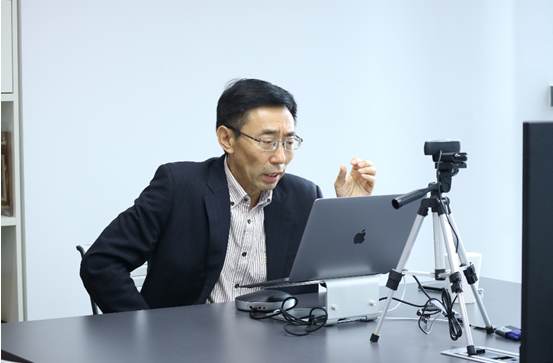 This event is organized by Mekong Institute and supported by six countries, including China, Laos, Cambodia, Myanmar, Thailand, and Vietnam. It is an important part of efforts to promote the joint development projects in cross-border special economic zones (SEZs) under the "Lancang-Mekong Cooperation" mechanism, and aims to boost the economic development capability of the government officials, think tanks, scholars, and entrepreneurs in Mekong countries.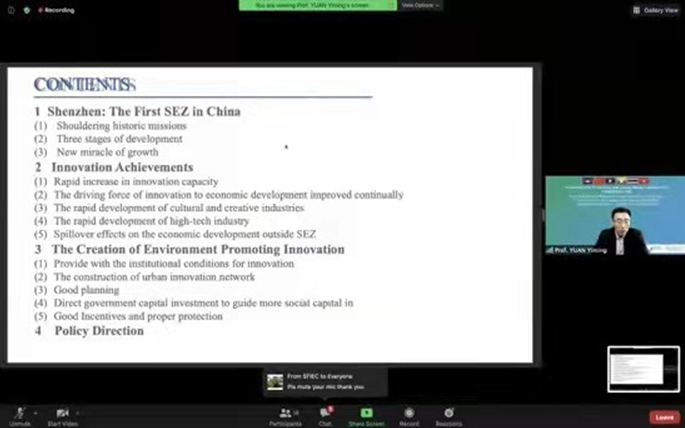 Prof. Yuan introduced the development history of Shenzhen SEZ with a speech entitled "Research & Development, Industry Upgrading in Special Economic Zone". He divided the journey of Shenzhen's rise into three stages, and summarized the achievements and challenges in each stage. He pointed out that Shenzhen has successfully transformed from a small fishing village to an international metropolis within only 40 years, which is undoubtedly an economic miracle. Furthermore, Shenzhen has made remarkable achievements in technological innovation. As the technological innovation capability is rapidly enhanced and the number of patent applications and high-tech enterprises hit record highs, this city creates "fertile soil for growth" for the new generation of information technology, digital economy, high-end manufacturing, and bio-manufacturing industries. Innovation becomes an increasingly powerful propeller to economic growth.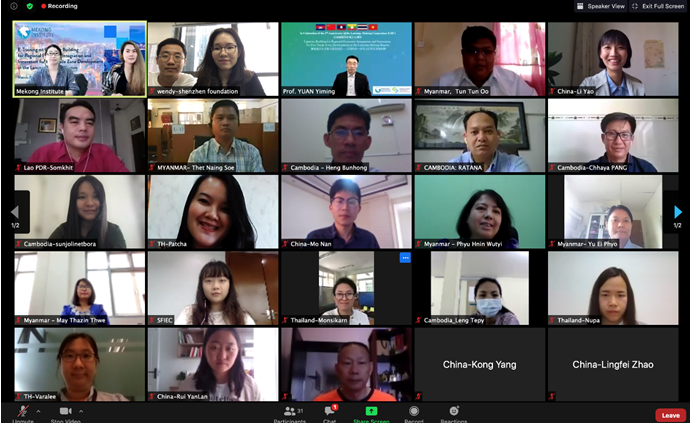 Professor Yuan believed that creating an environment of technological innovation requires policy support on talent, taxation, and other aspects, and building of urban innovation networks. Shenzhen has formed an urban innovation network, where various businesses play a leading role, the government regulates and provides policy support for them, and the virtual university parks, NGOs, universities and research institutions co-participate. The government should take a forward-looking perspective on policy planning and specify an appropriate path for industrial development.
It also needs to encourage capital from governments and all walks of life into technological innovation, establish incentive mechanisms, and protect the intellectual property rights of businesses and individuals.
After the speech, Prof. Yuan patiently answered questions from attendees from Myanmar, Cambodia, and Thailand, and fully discussed Shenzhen's experience in technological innovation and industrial upgrading.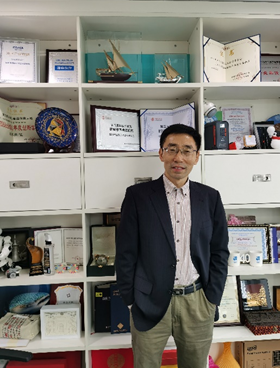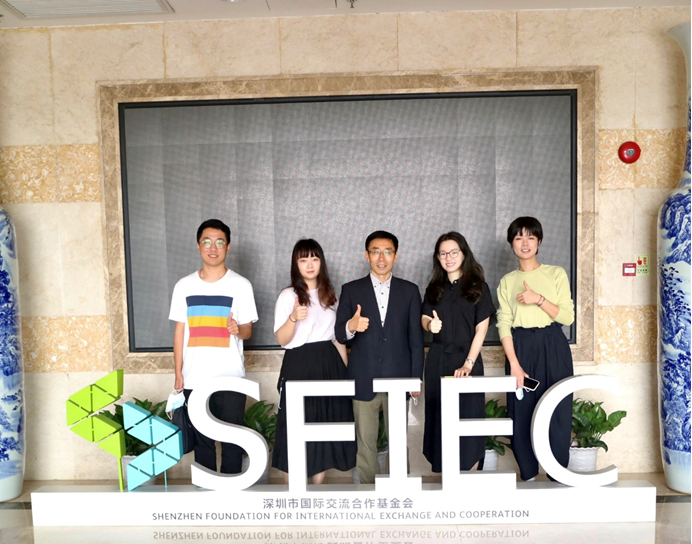 Mekong Institute is an intergovernmental organization. It has six member states along Mekong River, also known as Lancang River: China (Yunnan Province and Guangxi Zhuang Autonomous Region), Cambodia, Laos, Myanmar, Thailand, and Vietnam. The institute aims to promote regional integration and cooperation through training, research, and policy dialogues. It focuses on trade and investment facilitation, agricultural economy development, and other Mekong development projects.
The Shenzhen Foundation for International Exchange and Cooperation (SFIEC) is the first city-based, non-profit foundation in China. It is dedicated to consolidating government and social resources to boost academic and cultural exchanges with foreign countries and help Shenzhen to be international and outward looking. Since its inception in December 2014, the SFIEC, under the guidance of the Foreign Affairs Office of the Shenzhen Municipal People's Government, has released and funded a total of 70 projects, and facilitated more than 280 international exchange and cooperation events in eight fields including economy and trade, science and technology, education, culture, art, environmental protection, friendship cities, and health. Over 7,000 people have directly benefited from these events. With a footprint in 6 continents, 26 countries and 35 cities, the SFIEC builds a diversified international exchange platform for the social organizations, enterprises and think tanks in Shenzhen.