On December 18, 2020, China Center for Special Economic Zone Research (CCSEZR) signed a Letter of Intent online with Central Asia Regional Economic Cooperation (CAREC) Institute to co-build a Postdoctoral Cooperative Research Base and held remote inauguration.
Tao Yitao, Director of CCSEZR, Shenzhen University (SZU), President of the Belt and Road (B&R) Research Institute (Shenzhen) for International Cooperation and Development (BRRI), former Deputy Secretary of the Party Committee, SZU and former Secretary of Commission for Discipline Inspection, SZU, Xu Jianying, Distinguished Professor of CCSEZR, Prof. Zhong Ruoyu, Director Assistants of CCSEZR, Associate Professor Yun Wenjie, Lecturer Chen Hongquan, Prof. Han Zhongxue, Vice-president of BRRI, Dr. Wang Yanming, President of "the Belt and Road Initiative Russia and Central Asia Trade Union", Dr. Han Jun, Assistant to the Dean and others have attended the conference.
Syed Shakeel Shah, Director of CAREC Institute, Dr. Liang Ziqian, First Deputy Director of CAREC Institute, Iskandar Abdullaev, Second Deputy Director of CAREC Institute, Dr. Hans Holzhacker, Chief Economist, Khalid Umar, Chief of Strategic Planning Division, Dang Haipeng, Chief of Knowledge Management, and other related division heads and staff have attended the conference. Chief Dang Haipeng was the conference moderator.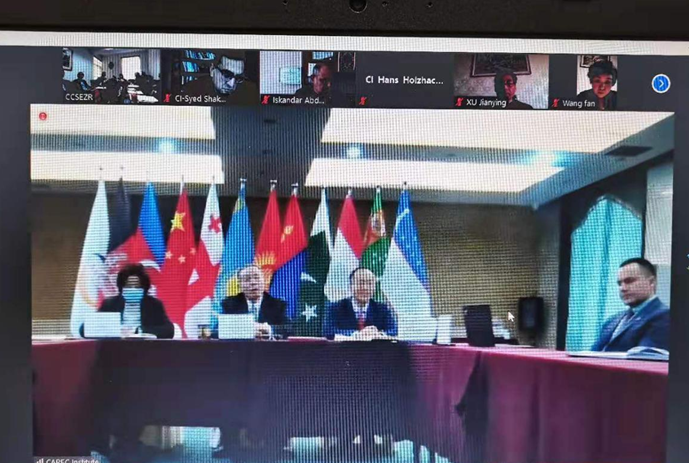 Chief Dang Haipeng (second from the right) moderating the conference
Director Tao Yitao and Director Syed Shakeel Shah delivered speeches. Prof. Tao said this remote signing ceremony is the result of consensus and joint efforts by both sides. As a key humanities and social science research base under the Ministry of Education, CCSEZR, which hosts the Postdoctoral Program of Theoretical Economics of SZU (the Program), is the only academic think tank that studies special economic zone (SEZ) issues among all counterparts in 151 Chinese universities. It has offered consultations about SEZ development planning and policies for B&R countries such as Vietnam, Cambodia and Laos as well as the member states of African Development Bank.
The Program has built overseas cooperative research bases with universities, think tanks and industrial parks in countries like Singapore, Malaysia, Finland, Kazakhstan and Laos. This partnership with CAREC Institute will enhance and expand our interaction with think tanks and scholars from Central Asia. The new cooperative research base will adopt a dual-advisor approach to groom talent with expertise in SEZ-related theories and consulting practices. We will make joint efforts in talent development and academic exchanges to explore cross-national differences in SEZ development and takeaways, thereby promoting prosperity of both China and Central Asia.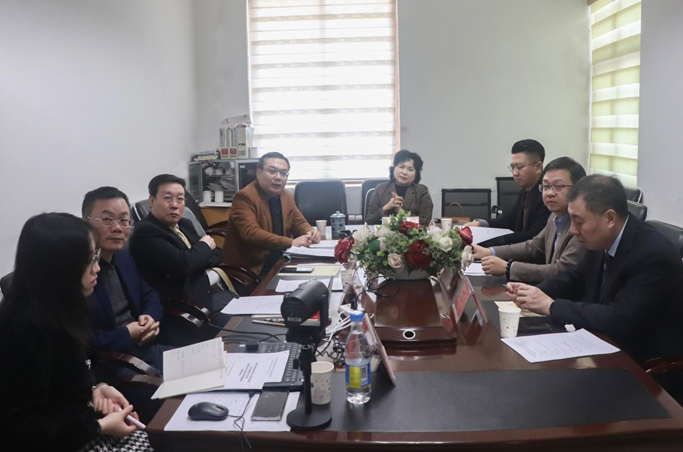 Prof. Tao delivers a speech

Director Syed Shakeel Shah stressed that this cooperation aims to enhance the communication between two sides and the research in economic policy related fields. The CAREC Institute is dedicated to the study of such issues as economic and financial stability, infrastructure construction and economic activities, and agriculture and human development. It has always been actively involved in cooperation and exchanges with think tanks and academia and hopes to solidify policy-making with authentic and trustworthy researches.
Since its inception in 2012, the Program has trained over 200 postdoctoral researchers and received support on plenty of subjects. This base marks the beginning of our cooperation. We will promote study on the SEZ subject by co-training postdoctoral researchers and holding seminars. The next think tank forum of the CAREC Institute will also focus on SEZ issues.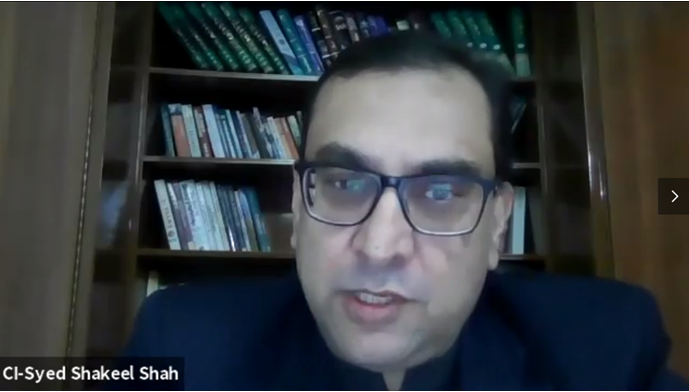 Director Syed Shakeel Shah delivers a speech
The two sides signed a Letter of Intent for co-building the practice base for co-training of postdoctoral researchers, and held inauguration for the base. Chief Dang Haipeng emphasized that although it was a simple ceremony, it marks a deeper partnership between both sides.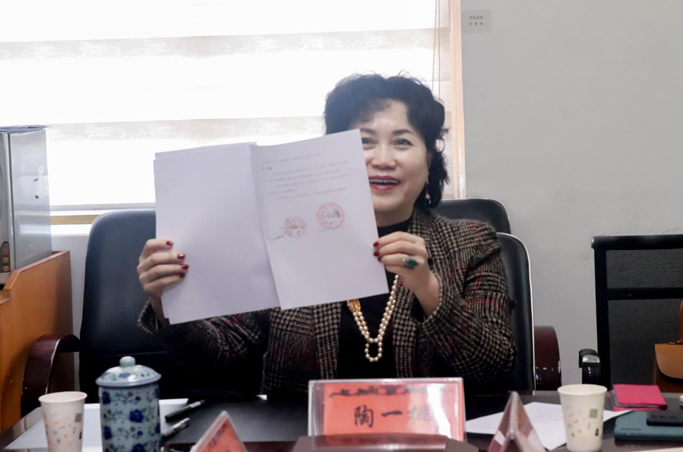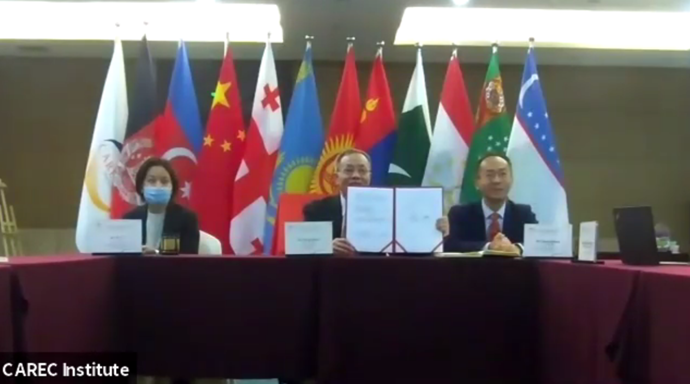 Both sides sign the Letter of Intent for Cooperation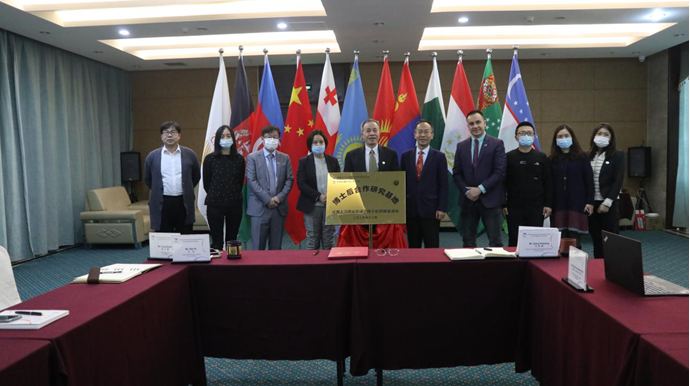 Inauguration of the base
After the signing ceremony, both sides discussed the matter of setting up the Central Asia Branch Institute of BRRI. Prof. Tao expressed her wish to visit the CAREC Institute and participate in branch institute planning after the pandemic eases. As a platform for cultural and economic exchanges between China and Central Asia, the branch institute can help Chinese enterprises establish a footprint in Central Asia and better understand local countries. It also provides a channel for Chinese businesses and entrepreneurs, especially those in the Greater Bay Area, to introduce their local investment opportunities and favorable policies to draw in Central Asia countries.
BBRI has formed good business relations with Kazakhstan and Russia. Entrepreneurs in Shenzhen and the Greater Bay Area are seeking more valuable investment opportunities. The cooperation between BRRI and the CAREC Institute provides intelligence and information to consolidate closer China-Central Asia relations in the context of the B&R initiative.
The video conference ended with both sides agreeing on a sustainable cooperation mechanism, which demonstrates the power of cultural interaction and intelligence sharing.