On the afternoon of May 27, the 2nd academic salon for Ph.D. students in Theoretical Economics in 2022 (the 59th in history) was staged by the China Center for Special Economic Zone Research (CCSEZR), Shenzhen University (SZU) in the meeting room on the second floor of the Huidian Building. Ms. Fan Yong, the curator of the China Merchants History Museum, delivered a keynote speech. Graduated from the School of History of Wuhan University, Ms. Fan Yong is currently the curator of the China Merchants History Museum, deputy secretary-general of the China Merchants Group Historical Association and member of the Committee of China Maritime Museums, the Chinese Museums Association. Her major area of expertise is the study of business history and the history of China's reform and opening-up. Prof. Yun Wenjie of CCSEZR presided over the salon, which was attended by graduate students in Theoretical Economics.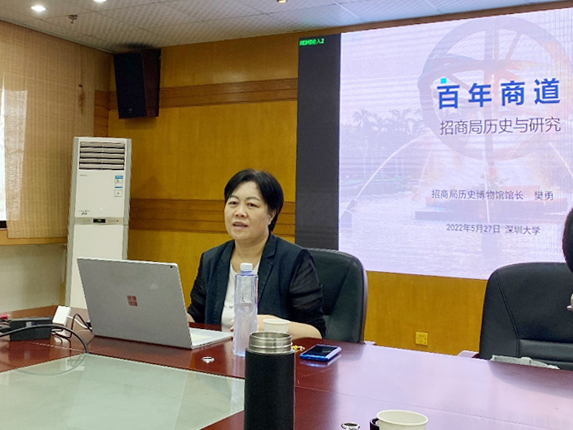 Ms. Fan introduced the history and development of China Merchants Group (CMG) with a speech entitled "100 Years of Business: History and Study of China Merchants Group". She mentioned the important roles CMG had played in the late Qing dynasty, the Republic of China, the new China, reform and opening-up and the Belt and Road Initiative. She particularly elaborated on the brave exploration and daring efforts CMG has made since the reform and opening-up. Thanks to the course of the struggle, CMG has emerged as the epitome of modern and contemporary Chinese history, industrialization and modernization.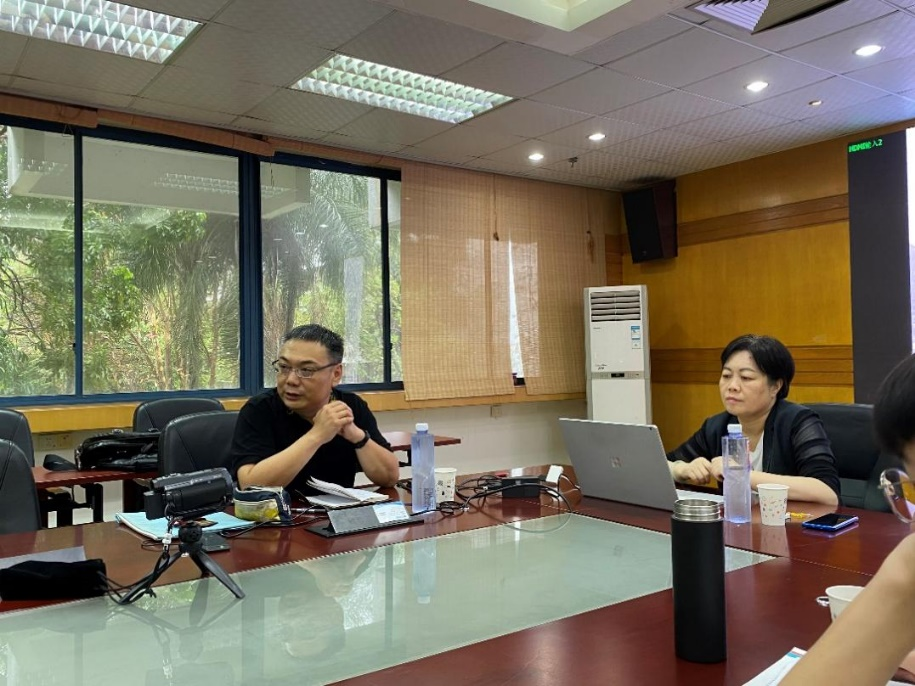 Ms. Fan also introduced the academic history, significant scholars, schools and their propositions of CMG Study at home and abroad, including the westernization movement, the relationship between officials and merchants, between ownership and management, modernization, and globalization. She believed that CMG is the outcome of reforms driven by the modern western industrial civilization in China, and a typical example of commercial breakthroughs and innovation. Thanks to industrialization, CMG has become an industry leader in Chinese shipping and other industries in the late Qing dynasty and the Republic of China. A number of modern industries, social organizations and business groups, invested and funded by CMG, have built a new landscape, new hope and new strength to China's way forward and provided motive forces for its innovation. As China adopted the market economy, CMG took the lead in breaking the shackles of old minds and systems, and encouraged bold experiments to introduce market economy. It has developed Shekou and established China Merchants Bank, China International Marine Containers (Group) and other pioneering modern enterprises, which laid a solid foundation for today's status as a national team of central enterprises.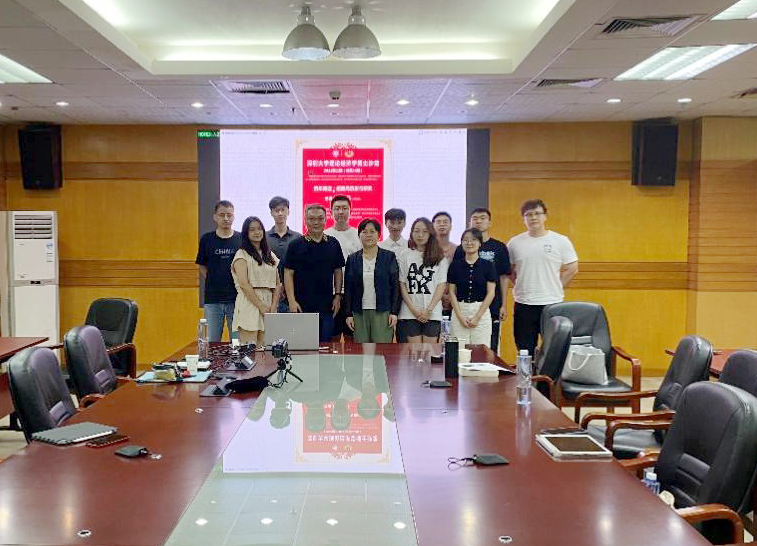 Ms. Fan had an in-depth exchange with the participating students and teachers on CMG's participation in the Belt and Road Initiative and its bearings on outward foreign investments. This salon was profound in contents with a lively vibe and heated discussions, inspiring students to think deeper and conduct follow-up research on relative issues.

Correspondent: Han Zhen