International Forum on Science and Practice "A New Framework for International Economic Relations - Transformation, Globalization and Future"
On the afternoon of June 8, 2022, Prof. Li Qingquan, Party Secretary and President of Shenzhen University (SZU), Prof. Tao Yitao, Director of China Center for Special Economic Zone Research (CCSEZR) of SZU and President of the Belt and Road Research Institute (Shenzhen) for International Cooperation and Development (BRRI), Prof. Liu Weili, Professor of China Center for Special Economic Zone Research (CCSEZR), Shenzhen University and Dean of China Quality and Economic Development Institute, Shenzhen University, were invited by the Financial University under the Government of the Russian Federation to attend the International Forum on Science and Practice online, and delivered keynote speeches on "New Framework for International Economic Relations - Transformation, Globalization and Future". Online participants from the Russian side included Kameneva Ekaterina Anatolievna, Vice president of the Financial University under the Government of the Russian Federation, Belskaya, President of the Institute of International Economic Relations, Spartak Andrei Nikolayevich, President of the Market Research Institute of the Russian Federation, and members from the Chinese side included Dr. Wang Yanming, President of the "Belt and Road - Russia and Central Asia Trade Union."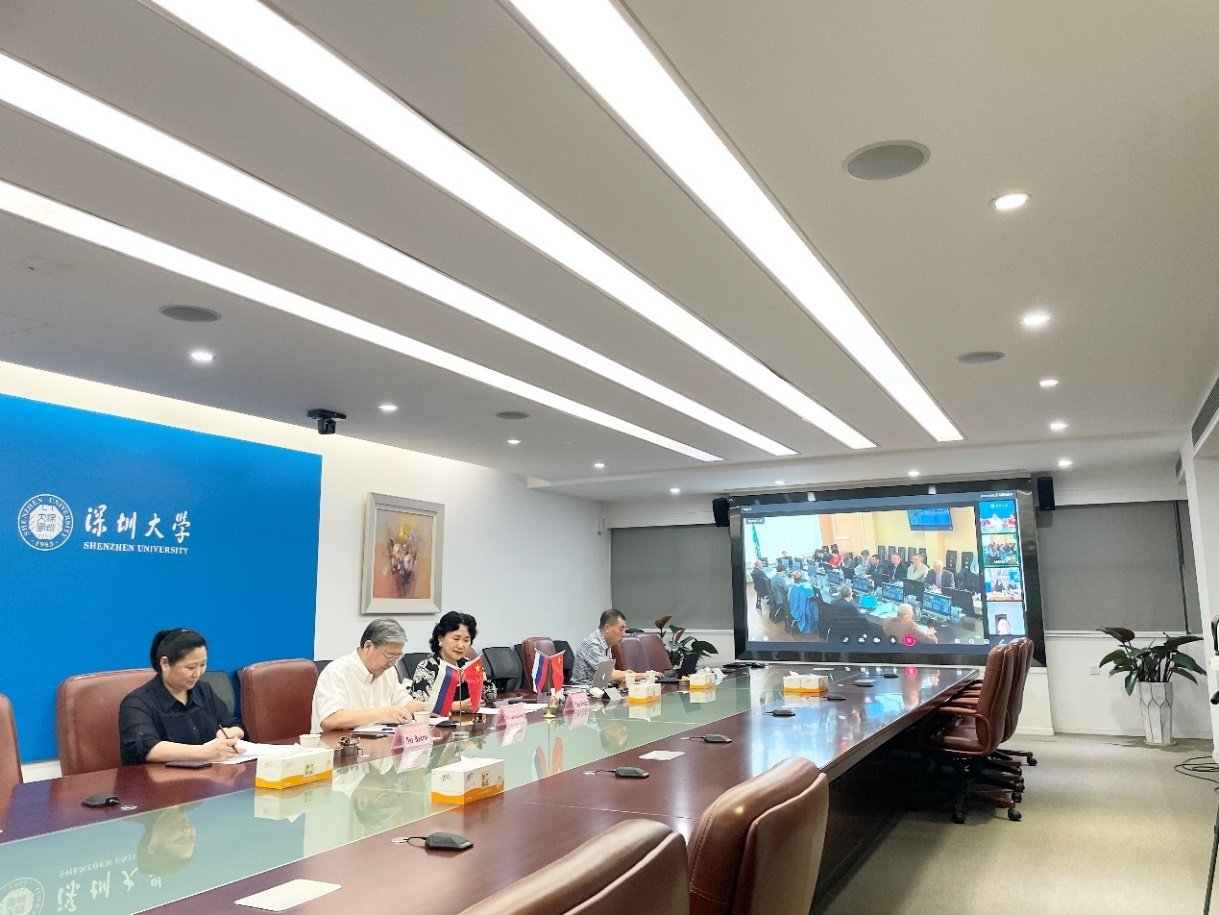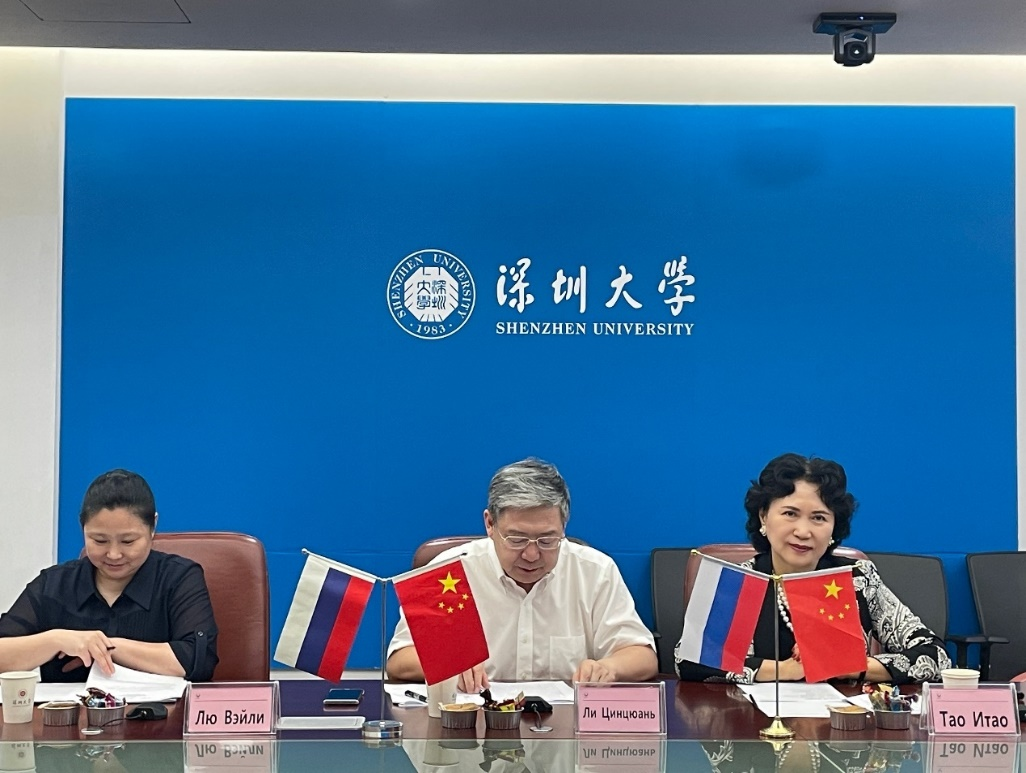 A glimpse of the meeting

At the forum, Secretary Li Qingquan used statistics to show the notable outcomes created by private enterprises in Shenzhen. He also shared, in light of the reality of Shenzhen's development, the experience of Shenzhen in maintaining the driving forces of science and technology innovation and boosting the competitiveness of the national economy from Huawei, a global leader in the 5G mobile communication technologies, and DJI, the world's leading developer and manufacturer of drone solutions. Both are representative enterprises of China's national economy.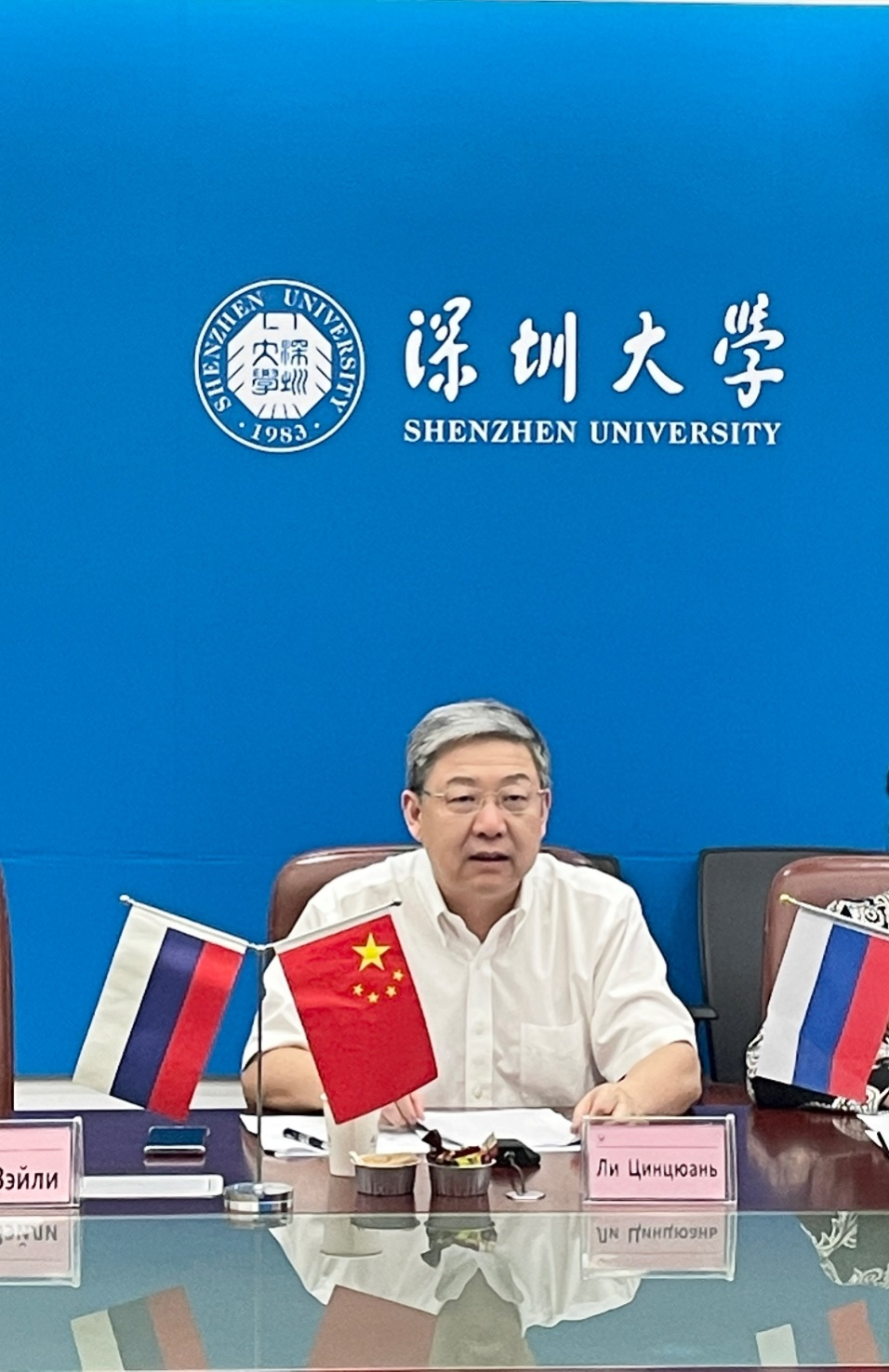 Secretary Li Qingquan

Director Tao Yitao illustrated the development and future of economic globalization in terms of "the indispensable requirements" and "the disruptive forces" of economic globalization. She suggested that peace, openness, connectivity, inclusiveness and diversity, and development and justice are indispensable requirements for economic globalization. The smooth progress of economic globalization should be guaranteed by a set of fair and efficient governance system and advanced infrastructure. The imperfect global governance system gradually formed by the international community has hit a strong headwind in recent years. As a result, economic globalization has been hit considerably hard by mutually reinforcing disruptive factors. The aforementioned five requirements of economic globalization have been impaired to varying extents.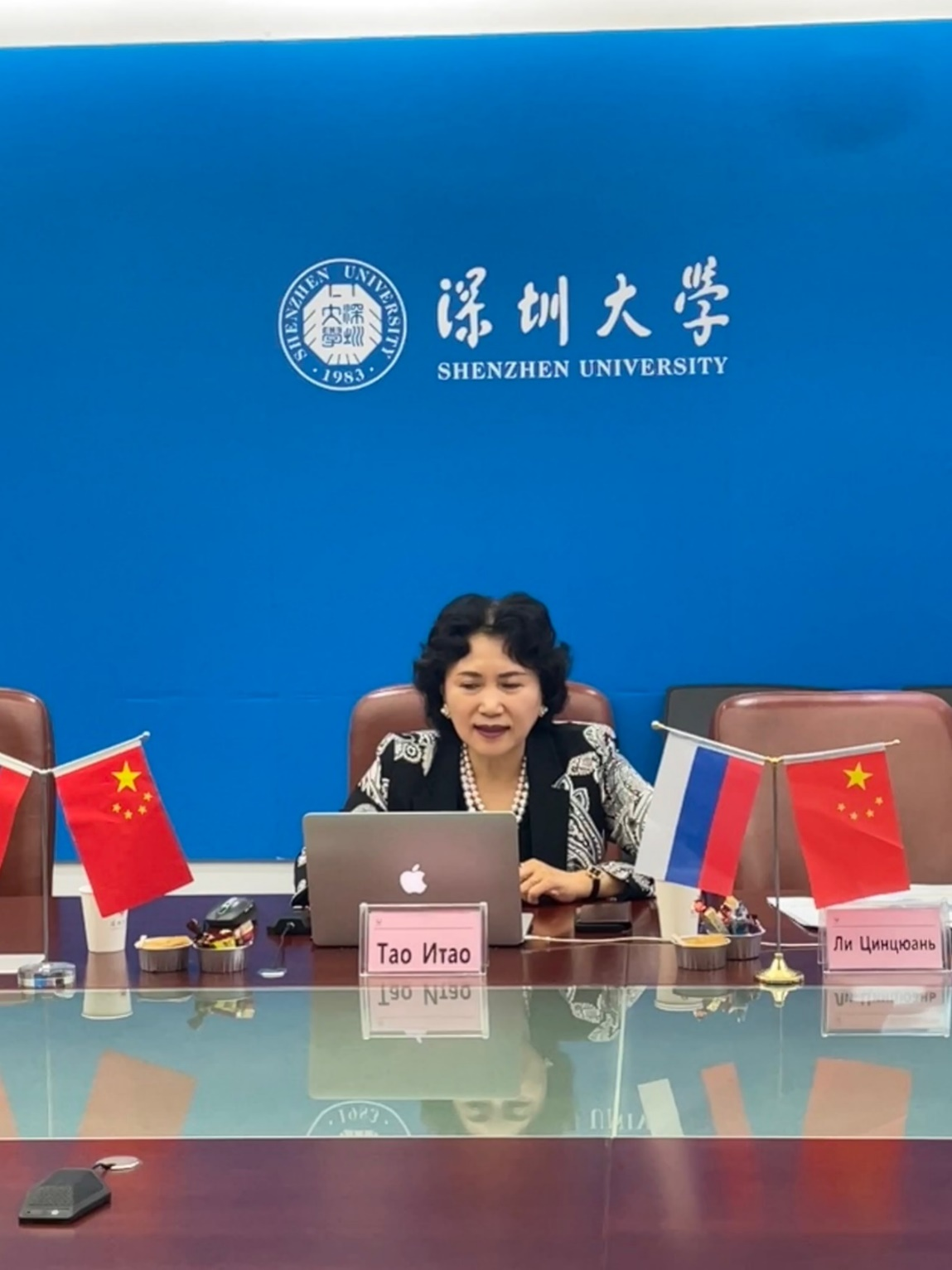 Director Tao Yitao delivers a speech

Prof. Liu Weili delivered her speech from three aspects: "The Origin and Evolution of Economic Globalization", "The Dilemma of Economic Globalization", and "The Future Development of Economic Globalization". She introduced the World Bank Group's "Business Enabling Environment (BEE)" project, and believed that although the progress of economic globalization has slowed down and even been reversed given the impacts of the epidemic, it is difficult to find a self-sufficient economy due to the close ties between countries. This predicament can be contained and changed in the long run.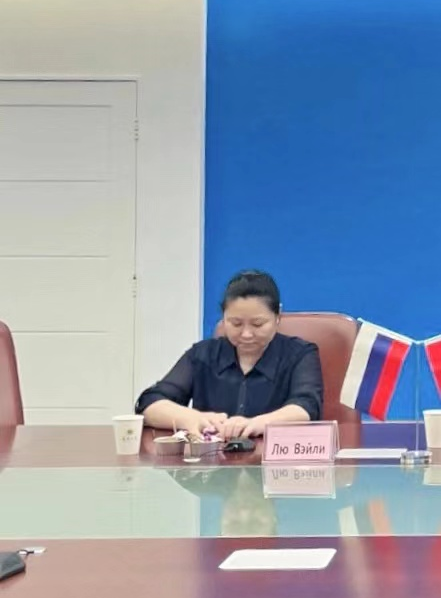 Prof. Liu Weili

The lectures of three professors were highly evaluated and recognized by Russian scholars. This exchange was expected to share Chinese wisdom and promote the joint development of Russia and China.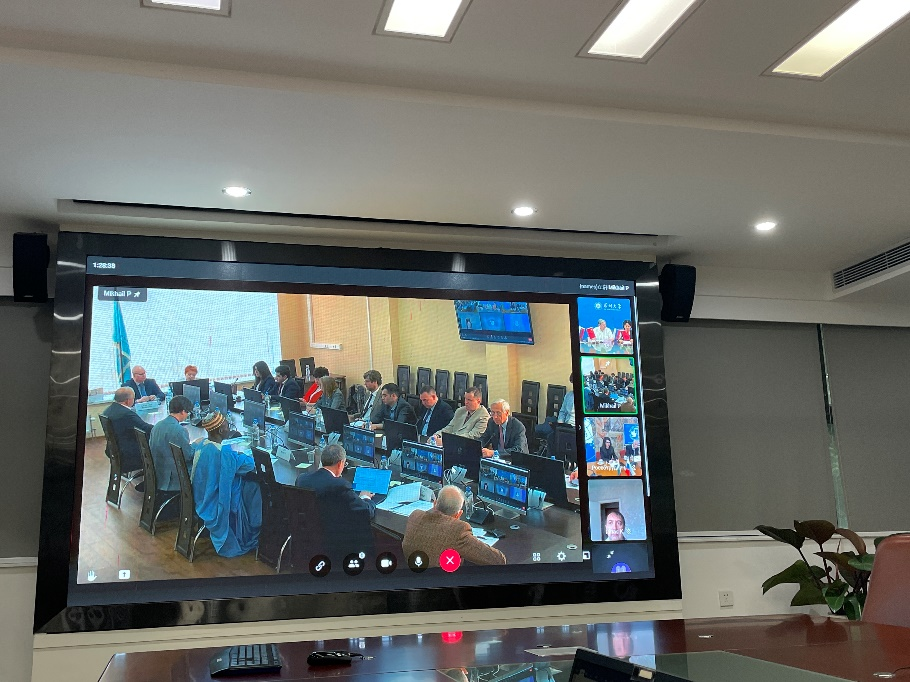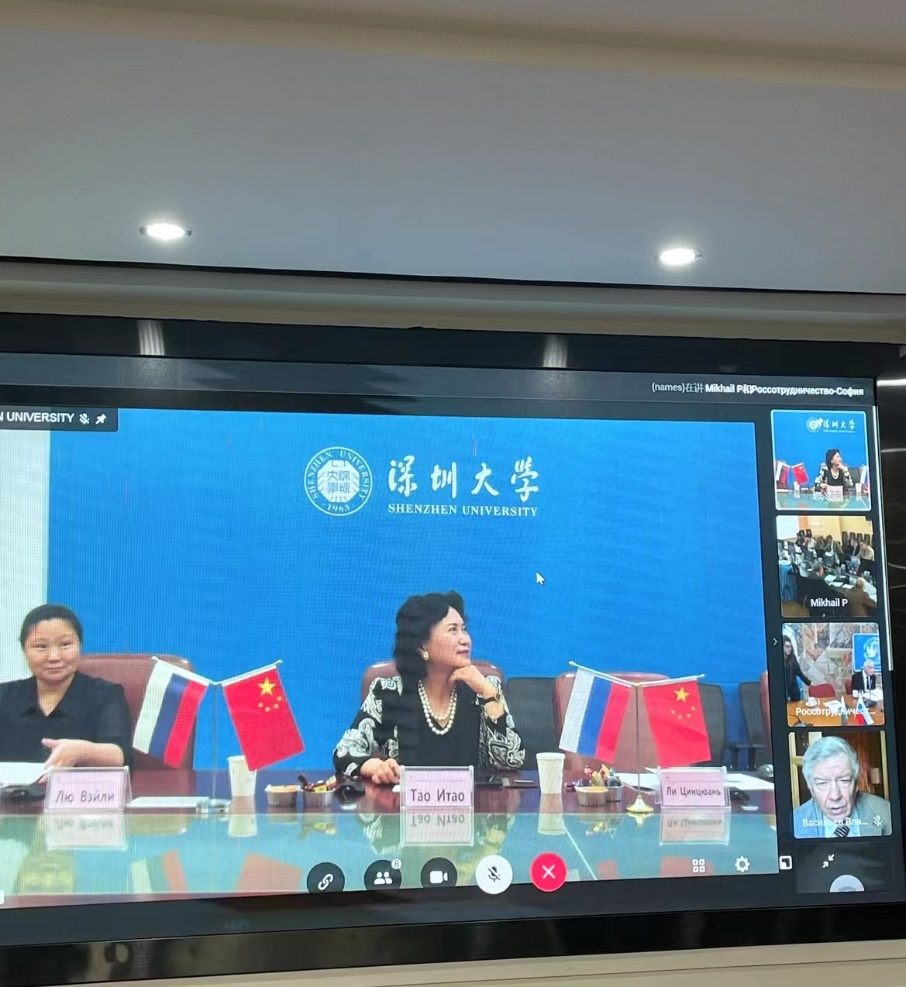 Breakout sessions of Russian and Chinese sides