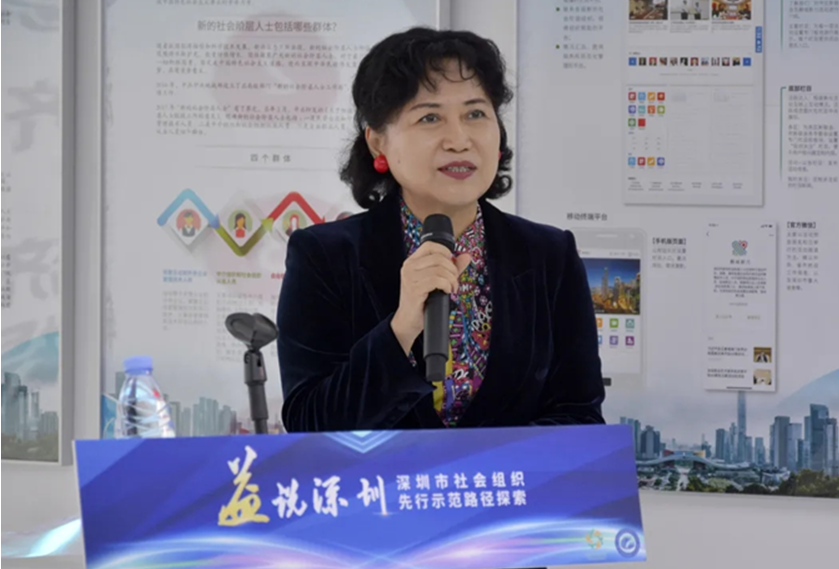 On the afternoon of November 23, Prof. Tao Yitao, Director of the China Center for Special Economic Zone Research (CCSEZR) and President of the Belt and Road Research Institute (BRRI) of Shenzhen University was invited by Shenzhen Non-Governmental Organization Federation as a guest speaker of "Yi Shuo Shenzhen" to give a keynote speech themed "The Ideological Power and Institutional Guarantee for Continuing to Pioneer". Co-sponsored by the National Education and Training (Shenzhen) Base for Non-Governmental Organizations, Party School of Shenzhen Non-Governmental Organizations, and Shenzhen Non-Governmental Organization Federation under the guidance of Shenzhen Non-Governmental Organization Administration, "Yi Shuo Shenzhen" is a training program that leverages the resources of social organizations and think tanks. The lecture was presided over by Prof. Yu Changjiang, Executive Dean of the School of Humanities, Peking University Shenzhen Graduate School and Deputy Director of the Department of Sociology, Peking University. In her lecture, Prof. Tao Yitao talked about what she had seen and heard in Russia, Vietnam, Myanmar and other countries and said that China's Path of "gradual reform" with Chinese characteristics is correct, and that China's Path chosen by the Central Committee of CPC to unfold institutional change by establishing special economic zones is a great pioneering move.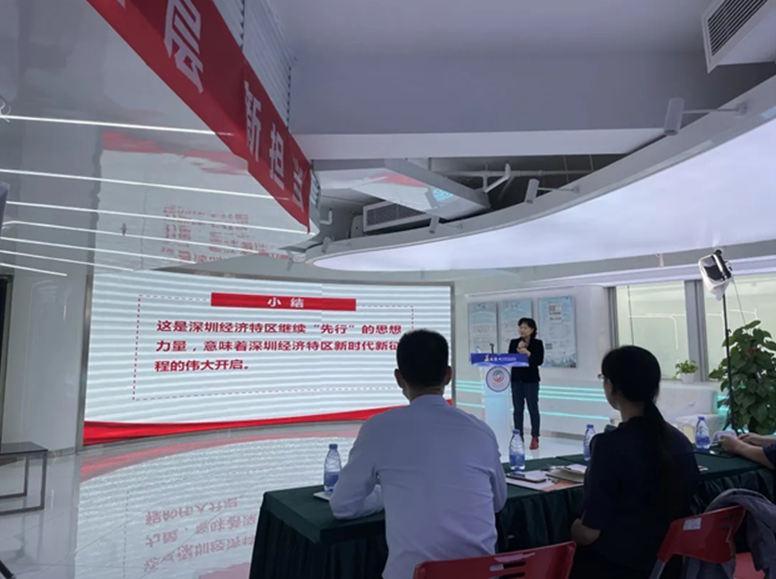 From the three aspects of "General Secretary Xi Jinping's speech and the significance of the comprehensive reform pilot program", "The Significance of the successful experience of Shenzhen SEZ", and "The transformation and upgrade of the mechanism of Shenzhen SEZ's new mission in the new era", Prof. Tao Yitao explained in detail the ideological power and institutional guarantee for Shenzhen to continue to pioneer. She pointed out that to accomplish the mission of the pilot demonstration zone, Shenzhen should:
l Start at a higher point and continue to launch a deeper revolution in ideas, and blaze new trails.
l Achieve outstanding accomplishments in a progressive yet steady pace with solid reform moves, to resolve reform challenges and transition from an SEZ to a real system-first special zone.
During the Q&A session, Prof. Tao Yitao exchanged ideas with the audience and the moderator around hot topics like the significance of Shenzhen's advancing reforms in key areas and processes by means of batch authorization and approval, the particularity and universality of Shenzhen's experience, and the roles of non-governmental organizations in the pilot demonstration. The audience was deeply engaged by Prof. Tao's speech and the wonderful exchange of ideas.